CACAO NIBS 200 GR ORGANIC
Product obtained from cacao beans, which has been fermented, selected, sun dried and cleaned. Additional features of the process, particle size reduction, reduced humidity, aroma and flavor development. Cacao contains a rich natural source of antioxidants, and it is also an excellent source of dietary fiber. Furthermore, cacao is known to be one of the major dietary sources of magnesium. It contains an impressive amount of iron and also has many other essential minerals in significant quantities.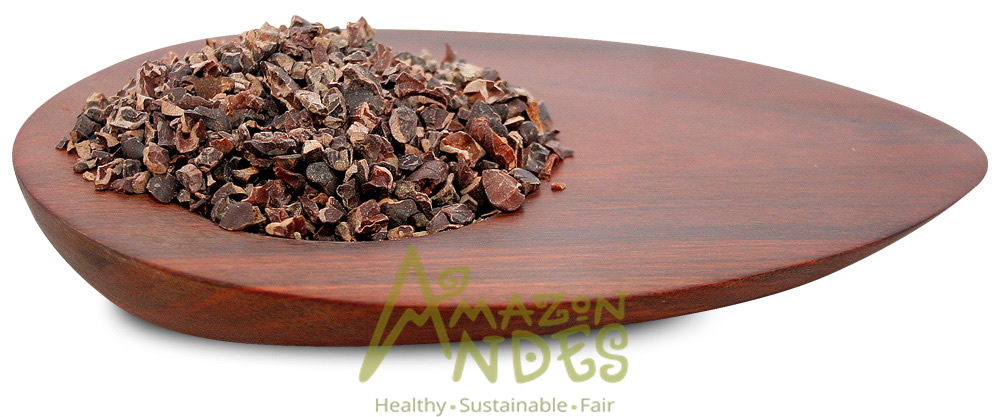 Composition: 100% Organic roasted cacao nibs (70% criollo blend)
Scientific name: Theobroma cacao

Part used: roasted cacao seeds
Origin: Piura, Junin and ayacucho, Peru

Use: It is recommended to consume 1-2 tablespoons (5-10 g ) a day accompanying food
Contraindications: none

Certifications:
USDA NOP, EU, JAS and KOSHER organic

DIGESA Peruvian health ministry
Warning:
The effects of this product is backed by empirical experience of ancient traditional medicines, with excellent results and the absence of harmful side effects if given within the correct dose. The information listed identified here is by no means an ordinance or a prescription, the use of these natural products does not replace a medical consultation.