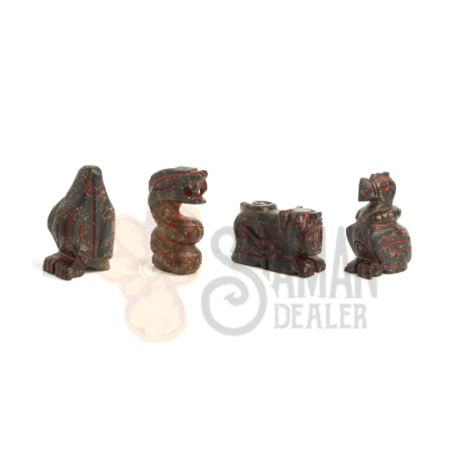  
Handcarved 4 Directions Animals Serpentine Stone Totem Set from Cusco
Essential item for the shamanic table.
4 DIRECTIONS ANIMALS HANDCARVED IN METEORITE STONE FROM CUSCO
handcrafted from meteorite stone called machu picchu in the shape of :
hummingbird, snake, puma and condor.
The 4 animals represent the 4 directions of medicinal wheel of shamanism.

Each piece is handcarved some lines will be maybe different but the shape is the same.