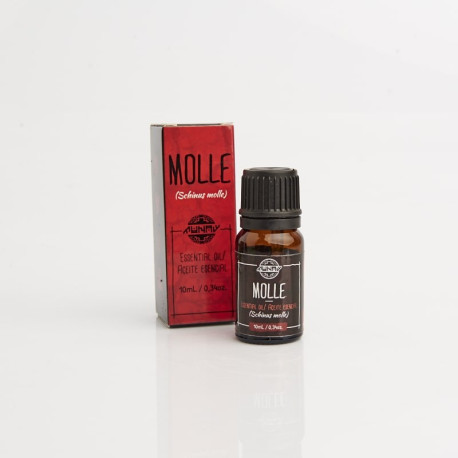  
Schinus molle essential oil 10 ml - 0.35 Oz
An essential oil 100% pure used in parfum, fungicide, insect repellent and aromatherphy.
Molle leaves contains oils used in perfumery, it can also be used as a natural fungicide and insect repellent.
On a spiritual level it fosters communication without prejudice, from the opening of the heart.
It is recommended in situations where the exchange and communication requires respect, harmony and happy expression.
It helps to get rid of the state of mind like: archaic and negative ideas or concepts that are of no use to us now.
100 % Pure molle essential oil
Scientific name : Schinus Molle
Contain :
10 ml Molle essential oil in a glass bottle with internat dropper.
Packing :
Carboard box or bubble pouch bag.
MOLLE ESSENTIAL OIL PURE FOR SALE ONLINE