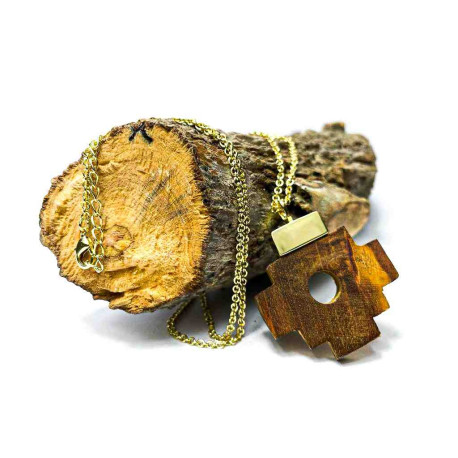  
Palo Santo Wood Necklace Gold Plated 24 K Chakana Inka Cross Pendant
Handame Palo santo chakana pendant made in Peru gold plated
Made in Peru, we combine our aromatic PALO SANTO WOOD in the shape of Chakana with GOLD for varied uses with your daily outfit or special meetings.


The most experienced in the use of palo santo know the importation of this as incense to rid the environment of negative energies.
The chakana is a stepped cross made up of an equal-armed cross indicating the cardinal points of the compass and a superimposed square. The square is suggested to represent the other two levels of existence. The three levels of existence are Hana Pacha, Kay Pacha, and Ukhu or Urin Pacha.
Contain :
1 chakana pendant with necklace
Packing :
Carboard Box or bubble pouch bag.