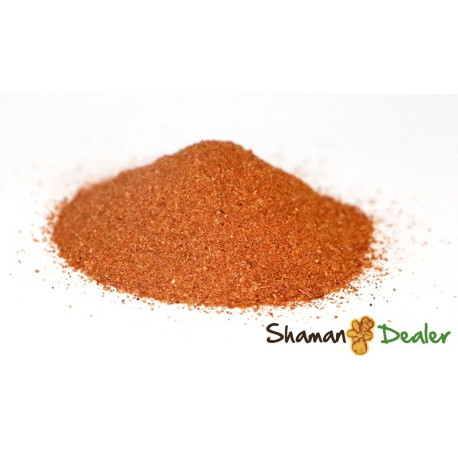  
Chuchuwasi powder Maytenus laevis 40 g
Chuchuwasi is a plant very well known in the Peruvian Amazon as a powerful general tonic of the organism, to prevent and cure numerous ailments and as a stimulant of sexual activity.
Chuchuwasi is traditionally known for its anti-tumor, anti-inflammatory, toning, antispasmodic and aphrodisiacs. It is used to treat diarrhea, stomach pain, body discomfort in general, anemia, rheumatism, gout, rheumatoid arthritis, exhaustion, cancer, malaria, colds and is very useful as a restorative after delivery.
Scientific name :
Contain :
1 Doypack bag of Micro-pulverized dried bark chuchuwasi 40 g
Package :
Cardbard box or bubble pouch bag
Instruction :
For infusion, add 1 tablespoon in 1 litre of boiling water, let it stand, and take it 3 times a day. To marinade to strengthen with brandy or spirit, add 40 g in 0.5 liters of brandy marinate 7 days, take 1 small cup every morning.
CHUCHUWASI POWDER FOR SALE ONLINE