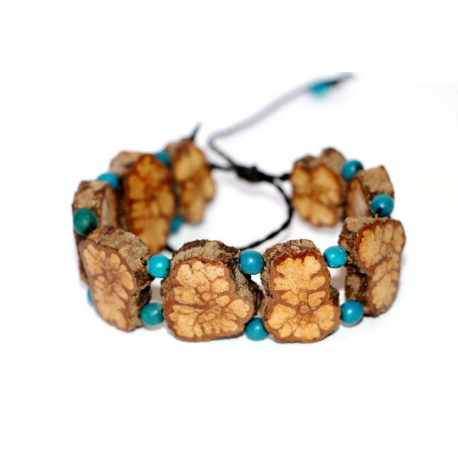  
Ayahuasca Bracelet handmade from Pucallpa - Peru
Always take the grandmother with you, its a cut piece of yellow vine.
AYAHUASCA BRACELET HANDMADE
Is a beautiful piece, handmade from ayahuasca, each piece is crafted by Quechuan craftsman, using a process handed down through generations, the process is very long and laborious, about 5 working days to make one of these fine necklace, they are very unique, very beautifully crafted.
The ayahuasca with which we are working is cultivated, and not ayahuasca from the forest, which is why product sustainability is guaranteed, we always permission from the grandmother to cut and use the ayahuasca which we will use to make the products in the form of a ceremony.
Size : 35 cm/ 14" Adjustable

Each piece variate because is handmade product but is the same model.
Best rates by DHL in orders more than 2 pieces!