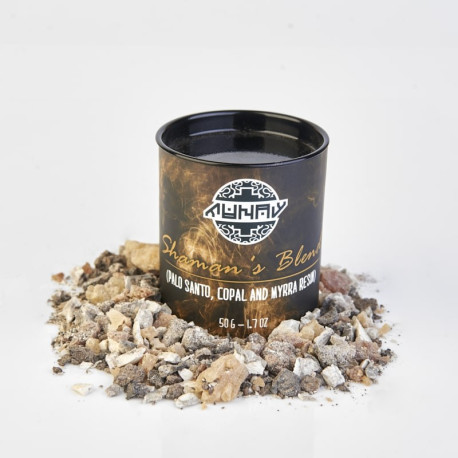  
Palo santo, Copal and Myrrh resin inciense 50 g or 1.7 oz
This a special product, high quality Palo Santo, Copal and Myrrh resin incense has a mild, soft, pleasant aroma, woodsy and sweet. Like all fragrant tree resins, it is important for ceremonial, spiritual and medicinal purposes. 
Is known as a spiritual incense, with a strong tradition in which it was used by the Incas to purify and cleanse the air and rid of negative energies.

Great for shamanic sessions.

burns very well on charcoal. Also ideal for mixing with other incenses.
Contain :
50 g palo santo, copal and myrrh resin
Package :
we have a strong compromise with the sustainability, Visit the video of our reforestation project in the peruvian noth coast:
 Reviews (0) - Review moderation 
---
There are no reviews for this product yet.
Customers who bought this product also bought: