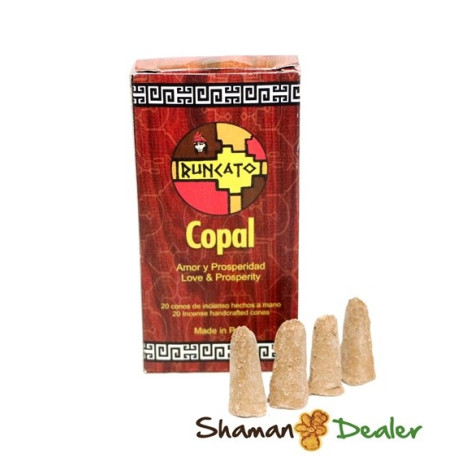  
Amazonian Copal inciense cones 20 units
100% hand made from the heat of the amazon copal, essential oils, natural gums and vegetable charcoal.
THE INCAS MADE OFFERINGS OF COPAL TO THE SUN GOD. THEY BURNED IT ON TRAYS MADE OF GOLD.
Amazon Copal is a black resin collected directly from the trees in the form of balls, which is produced by scrapes or bites of certain insects in the bark, without the intervention of man.
The level of scent of the Copal is different in Peru to Mexico and Central America, including the symbolic power level also differs, because while Central America cleans and protects the Amazon Copal and in turn attracts love in abundance.
Scientific name : Dacryodes peruviana
100 % Organic and Natural
Sown and harvested by shipibo natives.
Each cone has an approximate burn time 20 minutes.
Contain :
20 cones of amazonian copal
Packing :
Cardboard box or bubble pouch bag