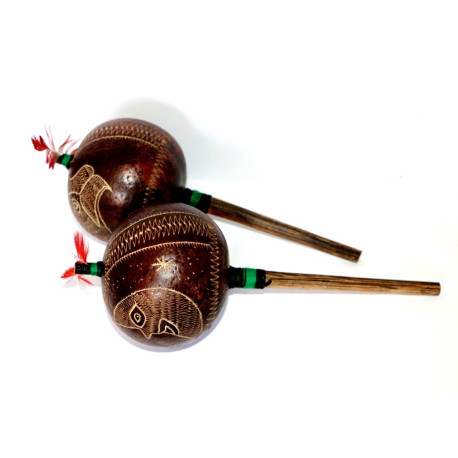  
Amazon Shaman Rattles x 2
Shamanic rattles for uses in mystic ceremonies or healing sessions.
Rattles are traditional instruments and are always present among the objects of the power of the shaman, they Help control the rhythmically chanted incantations, and are traditionally made from gourds with seeds or stones inside.
Used in sessions as ayahuasca, huachuma, reiki, yoga, etc.
Contain :
Origin :
Package :