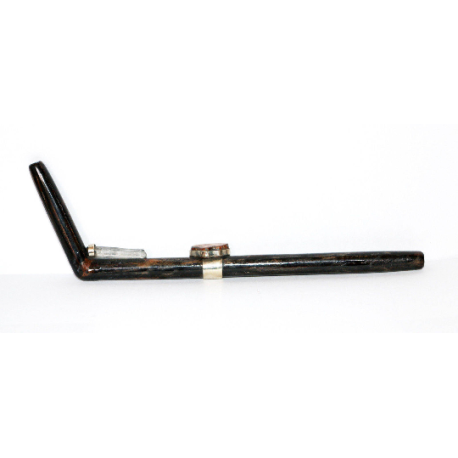  
Amazon Shamanic Chonta wood Snuff Tepi Pipe For Rapé
UNUSUAL, RARE AND BEAUTIFUL PIECE.
Amazon Shamanic Chonta wood Snuff Tepi Pipe For Rapé
The snuff applicator tepi is carving by natives from Amazon river of Pucallpa - Peru
Made from amazon palisangre wood and have a crystal with an ayahuasca cut in center.
Autentic Art, Beautiful and Unique!

Size: 17 CM x 6 CM / 6,6 " x 2,3 "
Best rates by DHL in orders more than 2 pieces!