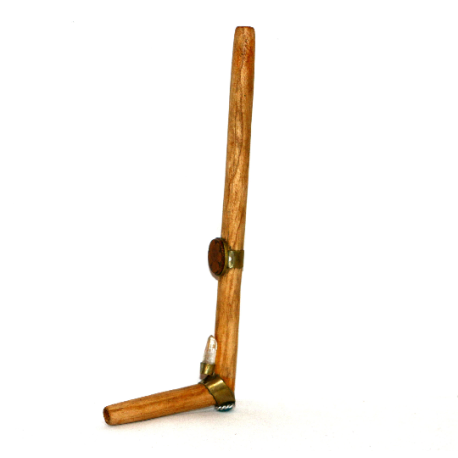  
palo santo Tepi for Rapé Amazon shamanic snuff ayahuasca
UNUSUAL, RARE AND BEAUTIFUL PIECE.
Amazon shamanic snuff tepí for Rapé of Palo santo wood

Unusual, rare and beautiful piece
 

The snuff applicator kuripe is carving by natives from Amazon river - Peru
Made from palo santo wood and have ayahuasca cut in center.
Our fragrant Palo Santo tepi is beautiful hand crafted and very aromatic.
This aromatic wood belongs to the same family as frankincense and myrrh.

 
Healing Benefits :

Used for common cold & flu, asthma, allergies, migraines, headache.
Great to relieve stress, anxiety and depression. Also as an anti-inflammatory & anti-bacterial.
Insect repellent. Possible use for coughs, bronchitis and other respiratory ailments.

 

Spiritual Benefits :

Highly regarded for spiritual applications, used for vibrational work and clearing negativity.
It is energetically cleansing & healing, with properties similar to sage. It cleans and help to remove the bad energy from the
home, keep away evil spirits, induces meditation and spiritual search. The scent of Palo Santo is extremely soothing and
transmits a powerful energy, hence the name "Santo". It is rich in terpenes such as limonene and α-terpineol.

 

Very beautiful tepi !


Size: 17 CM x 6 CM / 6,6 " x 2,3 "
Best rates by DHL in orders more than 2 pieces!